The Skateroom x James Rosenquist launch skateboards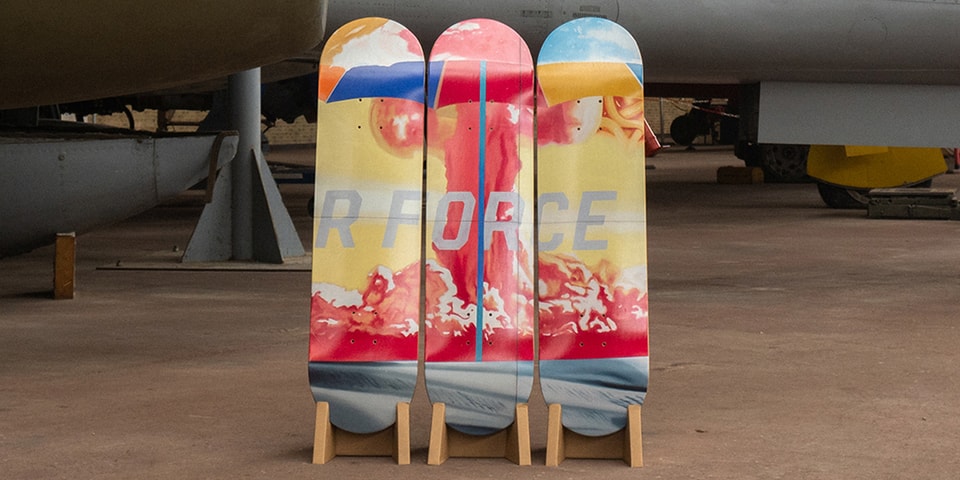 In collaboration with the MoMA Design Store in SoHo, New York, The Skateroom will release its first collection featuring the late artist James Rosenquist. The games are printed with the monumental work of Rosenquist F-111, a series of billboards he created to protest America's development of military weapons in the early 1960s.
A contemporary of artists like Andy Warhol, Rosenquist was a pioneer of the pop art movement, drawing inspiration from his experience as a professional sign painter. His work comments on the influence of advertising and consumerism on society.
The four boards in the collection are called F-111 Triptych A (Girl), F-111 Solo A (Tire), F-111 Solo B (Air Force) and F-111 Triptych B (Atom). The collaboration also celebrates the seventh anniversary of the founding of The Skateroom, which was formed to support social skate projects and educational initiatives for at-risk youth and has already funded 37 projects around the world, including ongoing construction. of a skatepark in Janwar, India.
Proceeds from these deck editions will contribute to The Skateroom's USD 100,000 pledge for skate projects in Cambodia, South Africa and Afghanistan.
The boards are available at The Skateroom online, as well as the MoMA online store and the MoMA Design Store in Soho, New York.
In other art news, a painting by Charles White is exhibited in the "exceptional works" of David Zwirner.