The DIGIES announce the winners | Lifestyles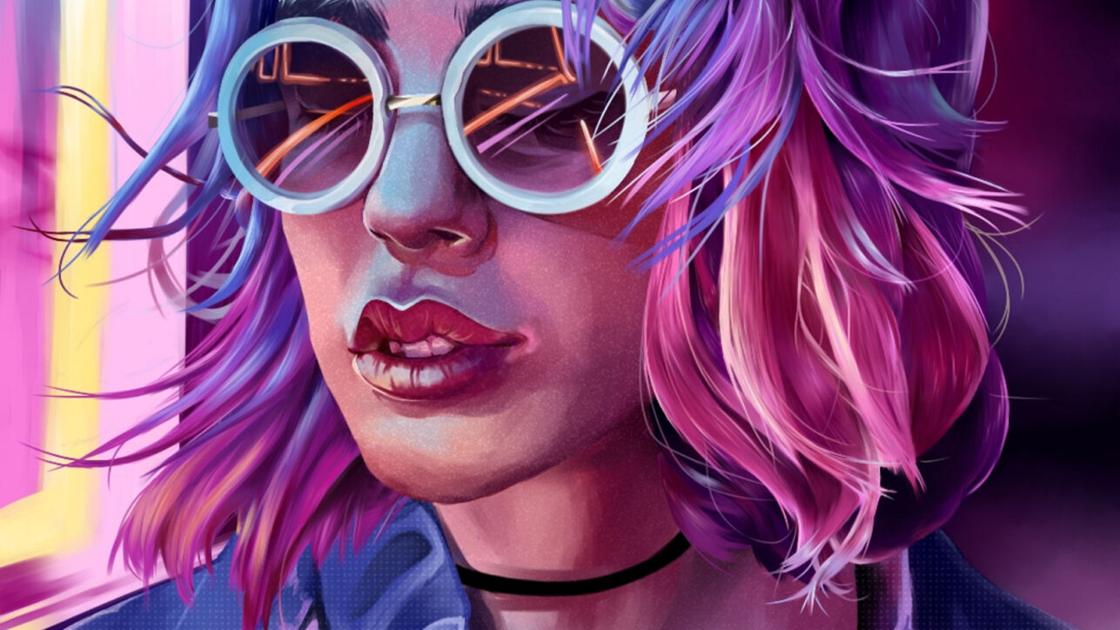 LE ROY – The DIGIES is an annual digital media conference and festival hosted by the School Library Service, a program of the Genesee Valley Educational Partnership.
The DIGIES mission is to strengthen the digital media continuum between pre-K-12 schools, higher education and professional institutions. DIGIES recognizes the potential of students as an annual festival and attracts students from across the region and upstate New York.
Due to the COVID-19 pandemic, this in-person awards ceremony has been canceled. Library technology specialists Emilee Williamson and Andrea Fetterly coordinate this conference. Fetterly shared that despite the pandemic, this year's festival drew a number of admissions.
"We are delighted to celebrate the incredible creativity and skills demonstrated by participants at this year's DIGIES festival. Despite a very different school year with distance learning and other extraordinary circumstances, students continue to achieve great success, "said Fetterly.
Congratulations to these imaginative students.
1st place: Gadge Savastano – Irregular hour – Mount Morris Central School
2nd place: Harper Antonucci – Right Side Up – Geneseo Central School
1st place: Matt Sullivan – The Digies Beat – Wildwood Education Center GST BOCES
2nd place: Desinee Woodworth – Fade Out – Dansville Central School
3rd place: Benjamin Scoins, Devon Vaughn, Ainsley Czechowicz – Shooting for a Cure – Pembroke Central School
1st place: Aiden Palmer – Aiden catches the rainbow – Pavilion Central School
1st Place: Mrs. Sylor's 5th Grade Class – Class Portrait – Livonia Central School
2nd place: Madelyn Burnett – Burning Bush – Southwestern Central School
2nd place: Avery Boor – Stitch Digital Drawing – Avon Central School
3rd place: Evie Walters – Comfortable Chat – Livonia Central School
3rd place: Zuli Mayer – Shy Smile – Lancaster William Street Central School
1st place: Aniya Ellsworth – Digital Mosaic – Eden Middle / High School
2nd place: Gregory Martin – Virtual gallery – Rush-Henrietta Central School
3rd place: Parker Baldwin – Virtual Gallery – Rush-Henrietta Central School
1st place: Michelle Jefferson – Neon Lights – Dansville Central School
2nd place: Anna Wojtas – Bridge – Brockport Central School
3rd place: DezaRay Burley – New World – Wildwood Education Center GST BOCES
1st Place: Ms. Leanord's Grade 1 Class (Ace Friday, Brianna Gilmore, Kylie Greenway, Tyler Hanvey, Evelyn Holmes, Isabella Jackson, Aubrie Jordan, Michaela MacPherson, Kate Rehberg, Gavin Rubert, Atticus Salogar, Luna Santangelo and Frankie Tirabassi) – Animal Adaptations – Avon Central School
2nd place: Caydence Chappius, Maggie Driscoll, Adelyn Duryea, Callaghan George, Reed Jaros, Charlie Chesnes, Ruby Kyle, Nora Lane, Kenna MacPherson, Conlan McLaughlin, Emma Moran, Dolivan Welch, Isabella Tumminelli, Jeremiah Jordan) – Animal habitats – Avon Central School
3rd place: Morgan Arber, Briella Bailey, Brooke Clinton, Logan Gaczynski, Evan Hill, Madelyn Hindle, Malcolm Lincourt, Annalisa Murphy, Connor O'Dea, Emily Oyler, Patrick Powers, Layla Price, Kaiden Kellman – Habitats – Avon Central School
1st place: Julianna Lawson, Annabelle Bajus, Adeline Timothy – All About Dogs – Keshequa Central School
2nd place: Emerson Currin, Reese Koukides, Cora Weaver – Snoop Pups – École centrale Le Roy
3rd place: Mrs. Dorey's 4th grade class – Museum of Invention – Livonia Central School
1st place: Dylan Lewis – Minecraft World – Cassadaga Central School
2nd place: Anna Burkhartzmeyer, Madeline Cherwonik, Samuel Coyle, Patrick Farrell, Abigail Foley, Dia Gauthier, Eliza Gonzalez, Claire Gratto, Nicholas Nealon, Samantha Place, Laine Ramsay, Colby Reixinger, Natalie Smith, Leia Thibaut – The Pandemic Publication – Brockport Central school
3rd place: Sean Pies – High Flyin Vinyl – Batavia City School
1st place: Cooper Clark – Jellyfish – Livonia Central School
2nd place: James McMahon – Advertisement for an electric scooter – Geneseo Central School
3rd place: Ethan McMahon – Advertising for Roller Blades – Geneseo Central School
1st place: Emilia McMahan – Claymation "Rainbow Bird" – Avon Central School
2nd place: Sunny Quinn, Lilianna Pragle – How not to wear a mask – Livonia Central School
3rd place: Halie Hassell – Changing the world – École centrale Le Roy
1st place: Adam Dolph – Insane Trick Shots – Alexander Central School
2nd Place: Anna Holt, Zoey Wallace, Chloe Hennings – Toast Toast – Alexander Central School
3rd place: Andrew Lindboom – Travel Video Paris – Southwestern Central School
1st place: Jacob French – Cookie Jar – École Centrale Geneseo
2nd place: Ashlyn Kreiss – Two per pair – Pittsford Sutherland Central School
3rd place: Charlotte Raith – Study break – Pittsford Sutherland Central School