Longest three-day skateboarding marathon in Minnesota this weekend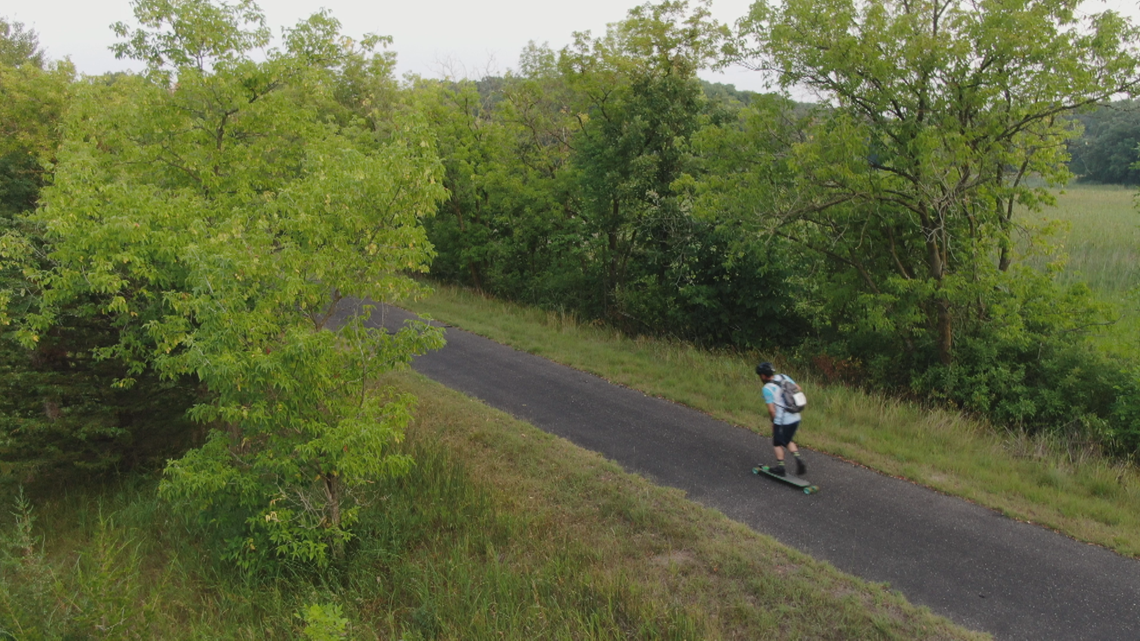 206 miles of skateboarding, skating and longboarding kicked off on Friday morning.
WAITE PARK, Minn. – A race of this caliber brought all the skaters to the backyard of Waite Park, long before sunrise.
Friday morning, minutes before 5 a.m., a group of athletes gathered at the start of the Wobegon Trail, ready for the longest three-day skateboarding marathon.
"We love to skateboard and we do it endurance too, and you know, take on a challenge," said Andrew Andres. Andres is a seasoned skater, who turns running into a skate-cation. He said he arrived from Miami Beach, Florida.
For a challenge like the Central Lakes Endurance Skate Festival, now in its third year (technically second, because last year's race was canceled due to COVID), you almost have to be twilight; There's no time to lose.
"It's a tough challenge to go out and spend three days on a track, skating over 200 miles," said Andres. "Very encouraging with each other, even though there are guys competing to try to win, very friendly [and] useful."
With just over 100 miles on day one, skaters, longboarders and rollerbladers glide down the Wobegon track. The small town charm they will encounter is a treat on their windy path.
"You go slower than a car, slower than a bicycle, but you go a little faster than a racer," Andres explained. "It's like that perfect rhythm to be able to soak up everything as you go down the track."
This is exactly what the creator of the race intended. The Wobegon trail was so impressive for Calleigh Little that she couldn't resist.
"I came on this trail just by accident, and when I got to the end at St. Cloud I needed to get all of my friends here, so I did," Little said. "And I had everybody come, come skate it, and that was the first year."
And while the task isn't an occasional feat, everyone is in a good mood.
" I feel good ! This is the first 25 miles, and this is where everyone has fun! Said one of the skaters at the first rest area 25 miles away.
Some even shared their endurance strategy.
"I'm constantly lying to myself that it's right around the corner and how I'm going to stop real soon, anything to distract you," said another. "You think about your childhood, I think about food a lot."
Why would anyone do that? It's simple. It's the community. Friendships.
"It's mostly pride that they finish because 106 miles is no easy feat," said Little.
Day two of the intense race will take the skaters 62 miles from Fergus Falls to West Union. The last day will be a 35 mile round trip sprint in St. Cloud.